GIORGIO GAVIRAGHI: Architect, CEO of exponential Design Lab, innovation design firm. Responsible for major aerospace projects. Presented over 20 papers in space architecture subjects. Advisor for Student Space Competition Projects, and recipient of several world class awards. Author of "The quadrillion economy", to be published Oct. 2012.

JOHN LEE: Executive Director at Leeward Space Foundation and Chairman of the Board of the International Space Development HUB (ISDHub). The Leeward Space Foundation supports efforts to help humanity become a space-faring race through exploration, commercialization, and colonization of our solar system and beyond. John is a retired Middle School, High School, and College Educator. His education background covers a variety of fields including Mathematics, Physics, Earth Science, and Computer Science.

PIER MARZOCCA: Aerospace Engineer, Professor at Clarkson University. Author of more than 200 archival journal and review papers on aerospace systems. Deputy Editor in Chief of the International Journal of Aeronautical and Space Sciences and Associate Editor of other aeronautical and space journals. Principal investigator in several NASA, ARMY, AFOSR, and NSF projects. Advisor for NASA RASC-AL students program.

JOSEPH D. MILLER: Astrobiologist / Circadian Biologist / Neuropharmacologist. Associate Professor of Cell and Neurobiology Keck School of Medicine at USC. Former NASA Shuttle Project Director (SLS1, SLS2). Author of over 75 scientific papers in neuropharmacology and circadian biology.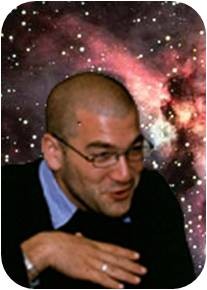 ARMEN PAPAZIAN: Financial Economist, Innovator, Consultant and Speaker. He is the founder and CEO of Keipr. Former Academic, Investment Banker and Stock Exchange Executive. Introduced Space Value of Money as a valuation principle. Proposed a unique solution to the global debt crisis through simple improvements in money mechanics.

CHARLES RADLEY: Spacecraft systems engineer, worked on manned and unmanned spacecraft development and operations. He is an EIT Engineer in Training registered in California, and an Associate Fellow of the American Institute of Aeronautics and Astronautics. He has worked on a variety of innovative projects. He is a Director of Leeward Space Foundation and an advocate of Space Based Solar Power.

DIRK SCHULZE-MAKUCH: Astrobiologist, Professor at Washington State University. Author of more than 100 scientific papers and 5 books, including Life in Universe: Expectations and Constraints. Received the Friedrich Wilhelm Bessel Award for extraordinary achievements in theoretical biology.

AMALIE SINCLAIR: Humanist, Space Policy Advocate, and Director of Leeward Space Foundation. She has authored many publications and presented at a variety of conferences. She has been the developmental force behind ISDHub since 2007. She was the director and producer of a large scale performing arts program for the millennial celebrations.